---
If you have been looking for a virtual hockey site that offers player improvement tips, information on coach development programs, instructional hockey books, fundamental and advanced drills, and action photos.....you've just scored!

This hockey cyber-location has been created by Greg Siller of Pro Learning Systems to promote the education and improvement of all hockey players, teams, coaches, leagues, organizations, and fans around the world.
---
Take a look at what we have to offer YOU!
---
<![if !vml]>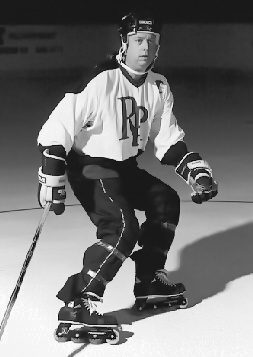 <![endif]>
<![if !supportLists]>· <![endif]>Player and Coach Improvement Tips
<![if !supportLists]>· <![endif]>The Hockey Practice Playbook
<![if !supportLists]>· <![endif]>Roller Hockey: Skills And Strategies For Winning On Wheels
<![if !supportLists]>· <![endif]>50 Winning Coaching Tenets
<![if !supportLists]>· <![endif]>Coaching Programs – Level 1 and Level 2
<![if !supportLists]>· <![endif]>Coaches Toolbox
<![if !supportLists]>· <![endif]>Hockey Fitness Information
<![if !supportLists]>· <![endif]>Answers To Your Questions
<![if !supportLists]>· <![endif]>Ice Hockey Photos
<![if !supportLists]>· <![endif]>Roller Hockey Photos